Hi! I'm Carol Tice, the founder and Den Mother of Freelance Writers Den. The Den learning and support community has been around since 2011.
You may be wondering: What's IN the Den, anyway? A few quick stats:
Over 1,200 members
65,000+ searchable forum posts
3 live trainings each month
3-4 new bootcamps annually (and over a dozen in the archives)
200+ pieces of useful content, from downloadable Webinars and podcasts to resource guides and contract templates.
In a nutshell: It's your place to discover how to earn more from your writing, and to meet other motivated freelance writers–from all over the world–who can help you on your way.
Who am I to be running a support and learning community for freelance writers? I'm a six-figure freelance writer, nonfiction book and self-published e-book author, and writer of the award-winning Make a Living Writing blog.
My mission is to help as many freelance writers as I can to grow their writing income.
You might wonder why I started this community — the 700+ blog posts on Make a Living Writing not keeping me busy enough? Haha… yeah, that wasn't it.
I opened The Freelance Writers Den to give you more and better-organized, quality information and individual help with your freelance writing career.
Basically, the Den is designed to help you ramp up your freelance writing income. You could take years to figure this all out on your own, or use the Den resources and get there a lot faster.
Are you a nonmember who's got a question about the Den? Feel free to shoot me an email at help@freelancewritersden.com.

Are you an established freelance writer looking to double your income? Check out my Den 2X Income Accelerator mastermind program — you can compare Den 2X with regular Den membership here.
The answer place
Did you notice my "Den Mother is IN" cartoon? I put that up so you'll know I'm all about being available to help Denizens with their freelance-writing questions. I'm in the Den several times a week, and we have roughly two dozen other writers and editors on our moderator staff. So it's not one of those places where the forums are a ghost town.
Lots of other pro writers are hanging out in here, too. The Den forums are busy every day with writers getting negotiating help, finding accountability buddies, learning about pro rates, and more.
My wonderful staff
Of course, I can't run this whole room stuffed full of 200+ freelance-writing resources by myself. So there are a bunch of truly awesome people who help out in the Den. When I'm not around, they are here to help you get the answers you need.
The Writing Pros
John
John Soares started as an outdoor writer in the early 1990s. He's written three hiking guides for The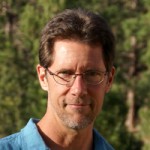 Mountaineers Books, and sold more than 100 articles to magazines and newspapers, including Sunset, Via, and Outdoor Adventure. John left college teaching to write fulltime.
His current big niche is writing supplements for college textbooks. His blog, launched in 2010, is Productive Writers: Work Less, Earn More. His ebooks about writing are Intelligent Productivity for Freelance Writers and Writing College Textbook Supplements.
Sharon

M. Sharon Baker told me she fell in love with writing the minute she finished her first newspaper story, in which a dorm advisor chased a thief with a hockey stick. After more than 15 years as a business journalist, Sharon gave up the daily deadline grind to freelance.
In addition to writing for trade publications such as Nation's Restaurant News, Sharon helps companies with their blogs, case studies, white papers, contributed articles and public relations. Her blog is Every Word Counts. I've known Sharon since we both wrote for the Puget Sound Business Journal in Seattle, and she's one of my best writer-friends — the kind you need when you want to bounce an idea or a client proposal off somebody to make sure you're not taking a bad deal.
Hope you all have someone like her in your life — if not, find yourself a writer-bud here in the FWD forums.
Evan
Want to know what it's like to work at a newspaper? Evan Jensen spent time in the trenches as a newspaper editor and reporter for nearly a decade. Now he juggles full-time work as a health writer, along with freelance projects writing about health, fitness, nutrition, chronic disease and preventive medicine. Find him at The Healthy Copywriter. When he's not writing or chasing his kids around, he's out running and training for another 100-mile ultramarathon in the Pacific Northwest.
The Webmaster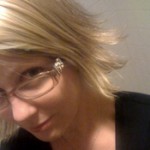 Keira Dooley at Design by Dooley

When something goes wrong and we can't log in, or the forums go wonky, or we want a new feature added to the Den, I am extremely grateful to have a pro Webmaster who knows how to do it (who's got backup from her own great team, too).
Keira is based right in my neighborhood, and I'm loving having a responsive Web team in my own time zone.
The Moderator
Angie – Moderator-in-Chief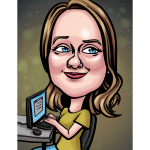 Angie Mansfield has been a professional wordslinger since 2008, when she got her first article published. With a little luck and a lot of research and elbow grease, she managed to claw her way out of writing for the content mills to start working for real clients. She now writes case studies, white papers, and other marketing materials for business-to-business clients, all from her secret lair somewhere in the Midwest. She's also the Den's resident moderator wrangler, website reviewer, and finder of lost resources.

The Troubleshooter
Jennifer
Jennifer Roland's writing career started with a 1994 summer internship at an ed-tech publisher. That turned into a 12-year staff position, two cover stories in their magazine Learning & Leading with Technology, and an edited collection of their best articles. Since then, she's moved into blogging, brand journalism, and bylined and ghostwritten articles for trade and consumer publications. She just published her first book in her 10 Takes on Writing series.
Jenn is the coordinator of our 7-day-a-week help desk, reachable at help@freelancewritersden.com.
Sound good?
If the Den looks like the place you've been looking for join our waiting list for first crack at a seat when we reopen.